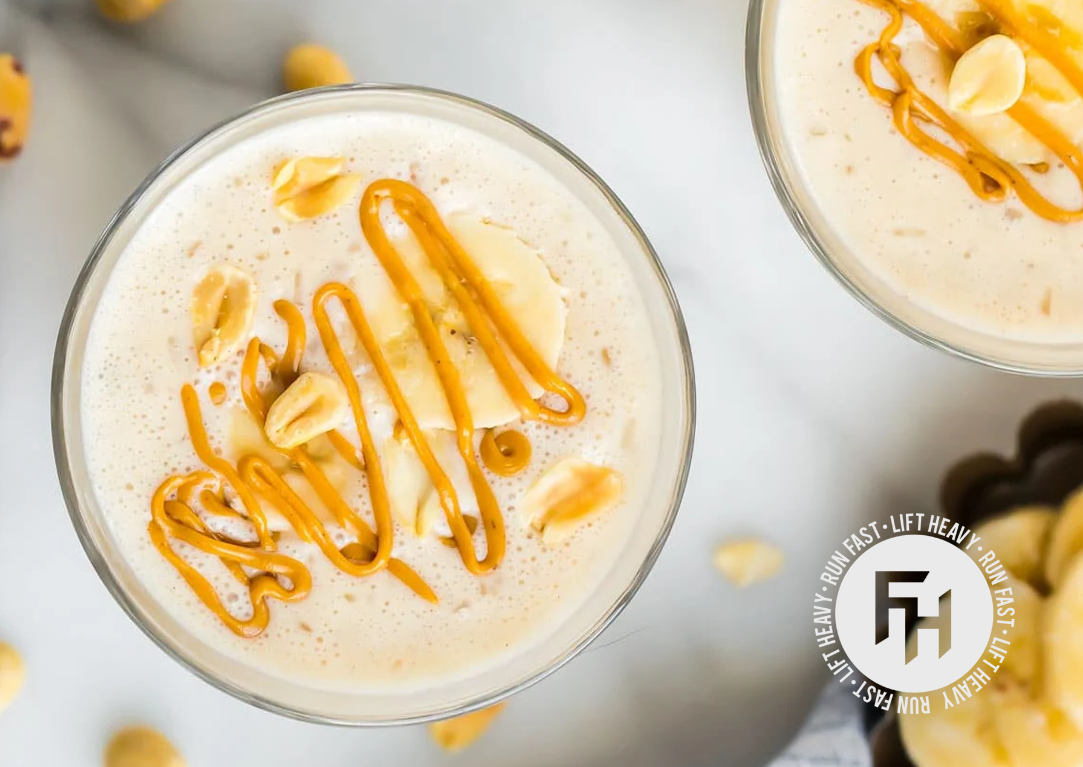 This peanut butter banana smoothie with yogurt is good for you yet tastes like a treat! It's creamy, protein rich and filling for breakfast.
Ingredients
3/4 cup unsweetened almond milk
1 large banana cut into chunks and frozen
2 tablespoons creamy peanut butter
1/2 cup nonfat plain Greek yogurt
1/4 teaspoon ground cinnamon
Ice optional
Optional mix-ins: 1/2 scoop protein powder (vanilla or chocolate)
1 tablespoon flaxseed meal, 1 tablespoon chia seeds
Instructions 
Place all of the ingredients in a blender in the order listed: almond milk, banana, peanut butter, Greek yogurt, cinnamon, and any extra mix-ins. 
Blend until smooth. If you'd like the smoothie thicker, add a few ice cubes and blend again. Pour and enjoy!
Notes
If you are not using a high-powered blender, you may need to thin the smoothie with more almond milk to get it to blend properly. A good approach is to add the frozen banana in stages, blending between each.
TO STORE: Refrigerate leftover smoothies in airtight storage containers or jars for up to 1 day.
TO FREEZE: Freeze smoothies in freezer-safe jars or ice cube trays for up to 3 months. Let the jars thaw overnight in the refrigerator before serving. If using an ice cube tray, toss the frozen cubes into the blender for a smoothie on demand.
Nutrition
SERVING: 1 smoothie | CALORIES: 380kcal

CARBOHYDRATES: 38g | PROTEIN: 20g | FAT: 19g | SATURATED FAT: 4g
CHOLESTEROL: 5mg | POTASSIUM: 771mg | FIBER: 6g | SUGAR: 21g | VITAMIN A: 76IU
VITAMIN C: 10mg | CALCIUM: 349mg | IRON: 1mg